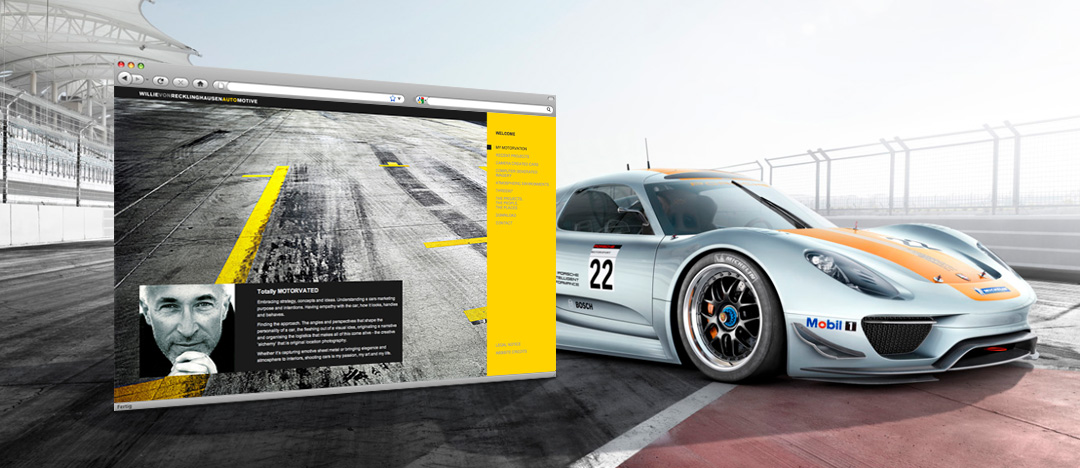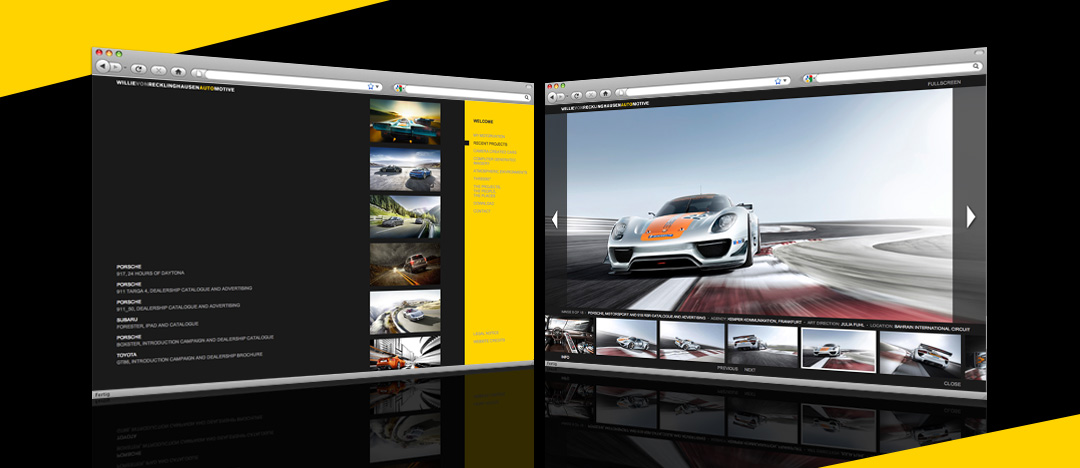 Willie von Recklinghausen / Website update
Picture perfect!
Task
Along with his most up-to-date works, also the interactive galleries on the website of automobile photographer Willie von Recklinghausen were to be restructured and optimised for quicker viewing. The objective is a high-quality, straightforward and particularly aesthetic display of the internationally renowned photographer's works for his clients, agencies and car industry decision-makers.
Solution
The online galleries were arranged and restructured according to subjects. Therefore, clients can find their pictures of interest quickly and easily with just two clicks. The entire graphical material was optimised by .PEPPERZAK. for the presentation in 16:9 format and can now be admired in full-screen galleries. For a particularly user-friendly handling, the galleries can be operated completely via keyboard. Thanks to the technological implementation in HTML, a consistent presentation on both desktop browsers and mobile tablet computers is now possible. Moreover, the iBook designed by Willie von Recklinghausen that shows his most important motives, was optimised for the iPad 3 with Retina display. It is now available to interested clients from the advertising and automotive sector.
Online photogallery
Category
Advertising & Communications

Technology
CSS
HTML
jQuery