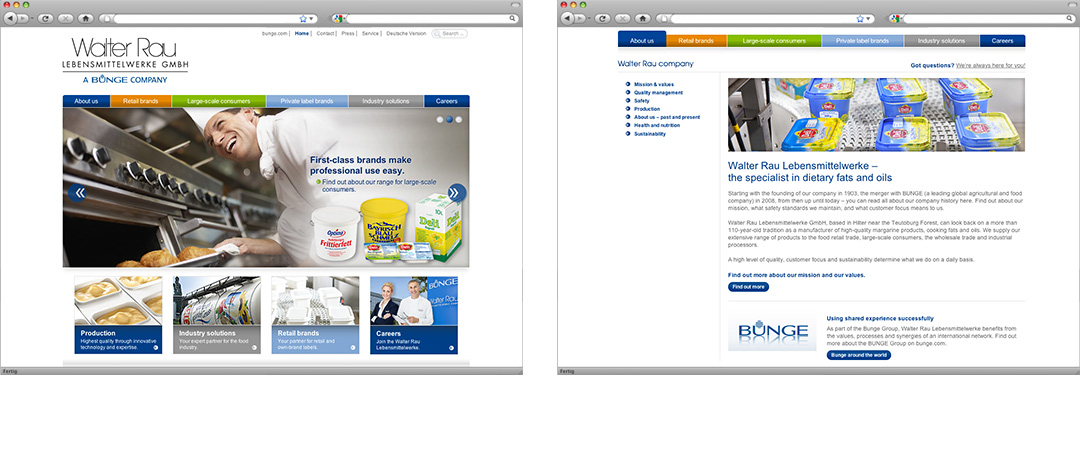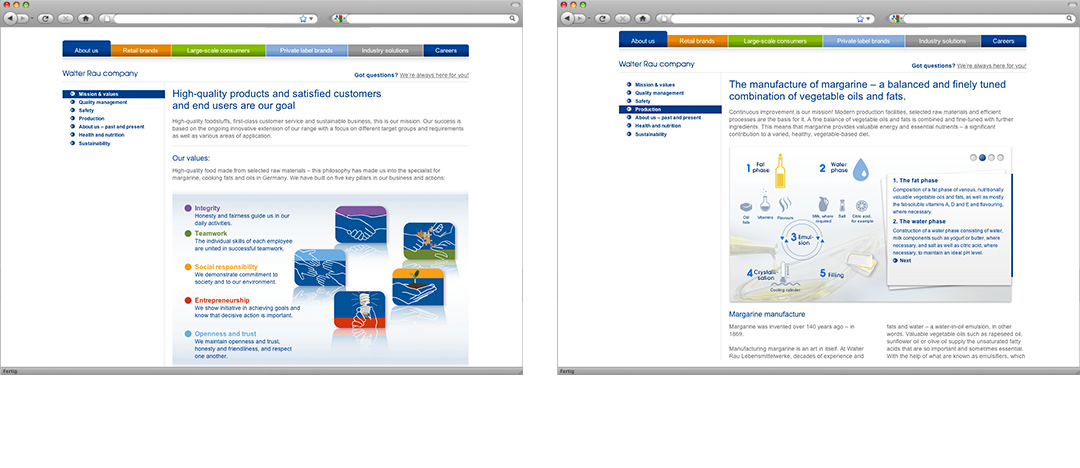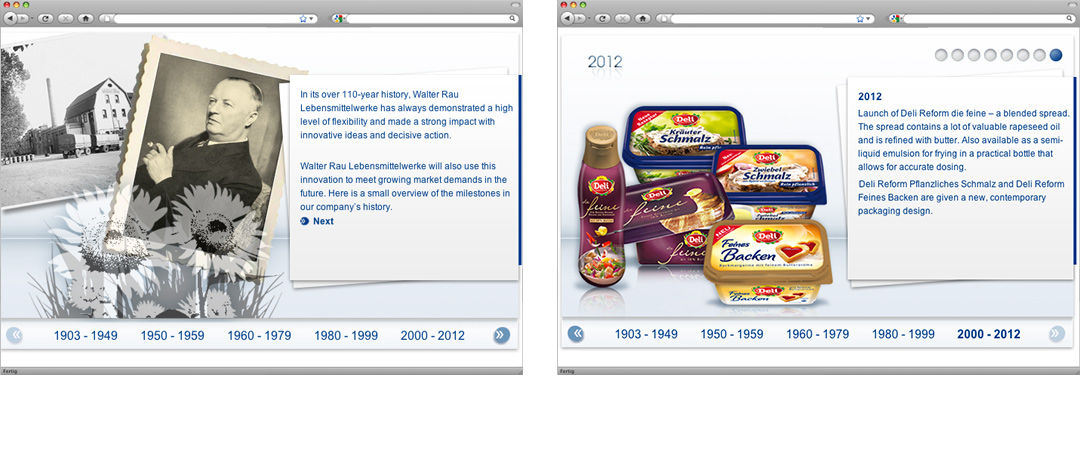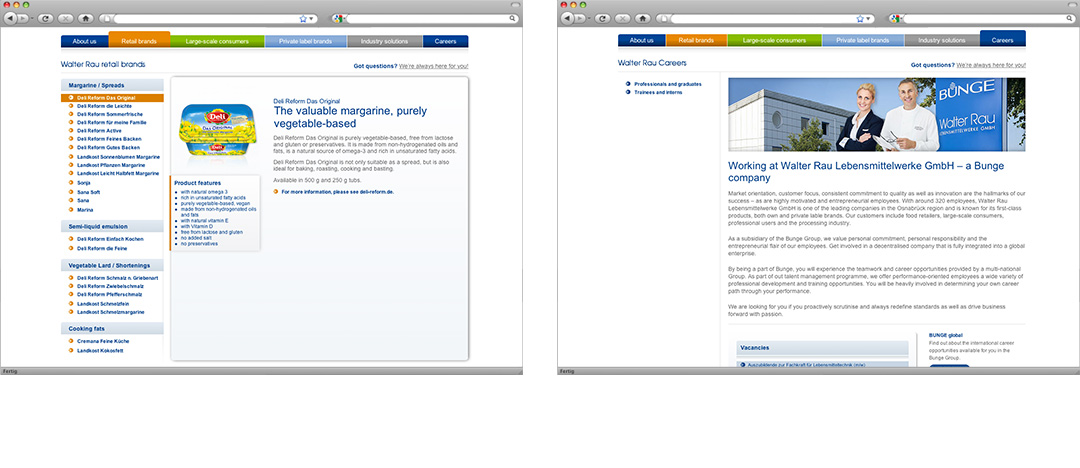 Walter Rau / Website relaunch
New website with a recipe for success!
Task
The Walter Rau Lebensmittelwerke GmbH is a successful family company which produces, among other brands, the popular Deli Reform margarine products. In 2008 it merged with the Bunge group. For that reason, the Walter Rau corporate website needed a new structure and design, as well as revised content and a technology update to the latest standards.
Solution
.PEPPERZAK. developed a new, modern design for the bilingual web appearance of the Walter Rau Lebensmittel GmbH. Apart from comprehensive information on all household and industrial comsumer brands, the new website provides a multitude of additional contents, e.g. detailed information on the company itself, its production methods and individual industry solutions. The career section was completely reconceptualised. By adjusting user guidance according to target groups and thanks to its clear information architecture, the website enables both final and industrial consumers to get quick and direct access to product information and contact options. Through its implementation by means of the latest web technologies, the website uses all possibilities of current browsers, offering the best presentation according to the respective browser capabilities.
Corporate Website
Re-Design
Category
Food & Beverages

Technology
100Pro© CMS
CSS
HTML
jQuery

Services
Concept
Design
Development