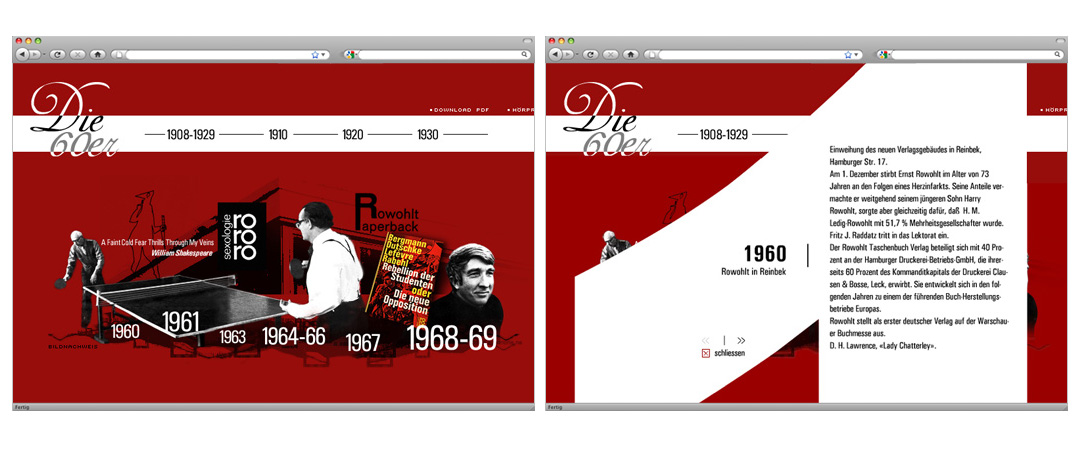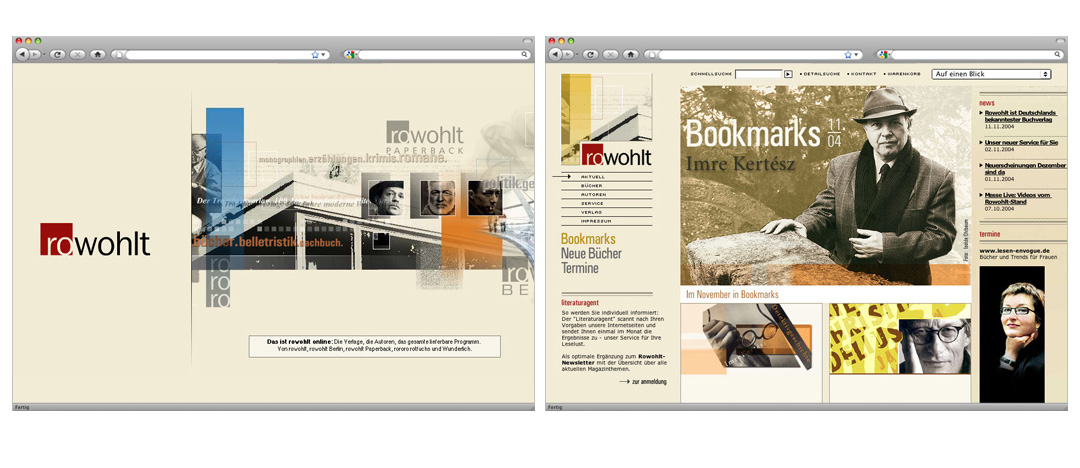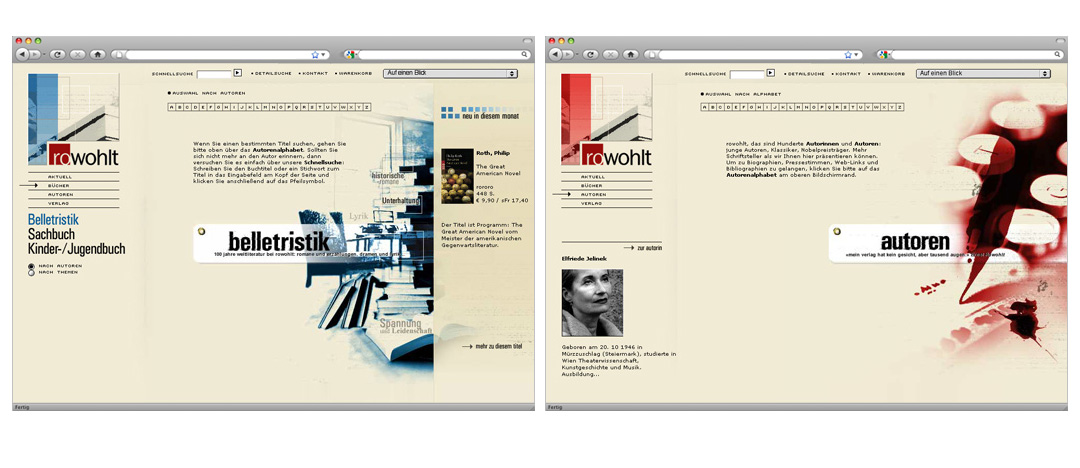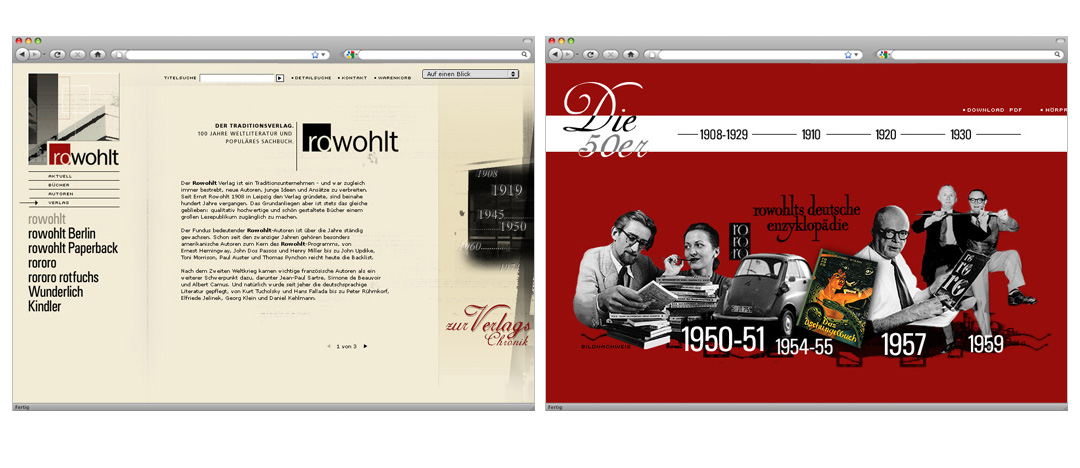 Rowohlt / Corporate website
Relaunch of the publishing house's website
Task
.PEPPERZAK. was asked to develop an internet presence for the Rowohlt publishing houses. In addition to a viewer-friendly presentation of a all available book titles and authors, as well as information on the publishers, the website was intended to provide offerings for the press in extranets, book stores, authors and franchisees ass of 2002.
Solution
"Das Magazin der Einheit und Vielfalt" ("The magazine of unity and diversity"). According to this definition, .PEPPERZAK. developed a web-based offering of high editorial quality which underlines both the publishing programme's diversity and its consistent brand appearance. Because a magazine is the web format best suited to present the entire world of the publishing house. Its demanding articles, which have partly been written by authors, represent the quality of the publisher's literature. Access to the more than 4.500 book titles is easy and convenient, but at the same time atmospherically dense. The site's structure is transparent. Readers can orient themselves on an established system and thus limit the selection of books they are interested in. All titles can be ordered online. Numerous special topics, promotion websites and communication features, as well as intranet and extranet services, complete the excellent online presentation of the Rowohlt publishing house.
Extras
A rewarding success: .PEPPERZAK. won many creative awards for the Rowohlt publishers. The BuchMarkt-Award 2002 in gold for the brand architecture and the Grand Prix 2004 for the overall brand appearance.
Award
Corporate Website
Category
Media & Publishing

Technology
CSS
Flash
HTML
Six CMS

Services
Concept
Design
Development