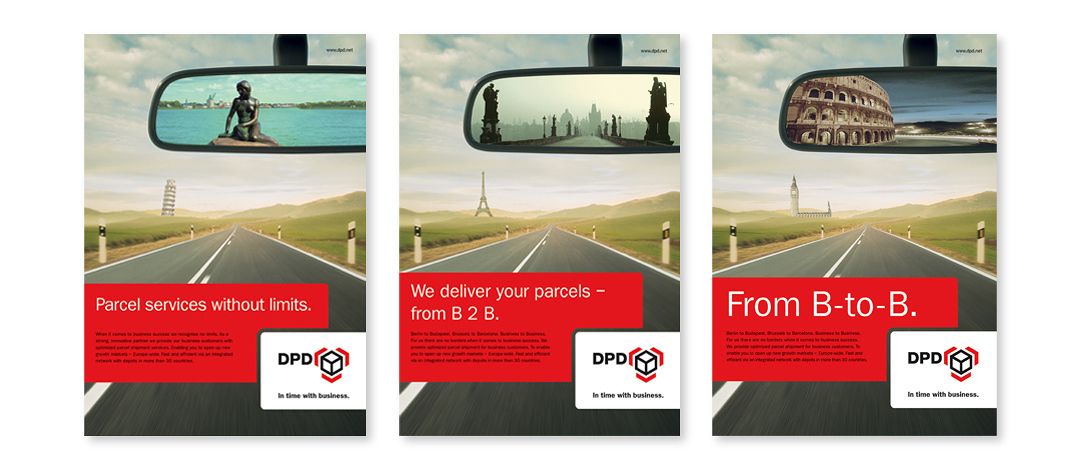 DPD / From B-to-B
European campaign
Task
.PEPPERZAK. was put in charge of conceiving a pan-European campaign in order to strengthen the cross-border B-to-B business. 
Solution
A campaign which deliberately moved away from the old "from A to B" expression – with the self-confident claim "from B-to-B" and a surprising imagery. It could be seen in both specialist and consumer magazines. As accompanying measures, outdoor ads, truck prints, mailings and internet activities were used to communicate the message.
Extras
As part of the campaign, a CD-ROM with communication materials for all partners involved was made. A campaign video that was given to employees, transported the new claim "from B-toB als within the company.
Print ads
Category
Logistics & Transport

Services
Concept
Design
Development