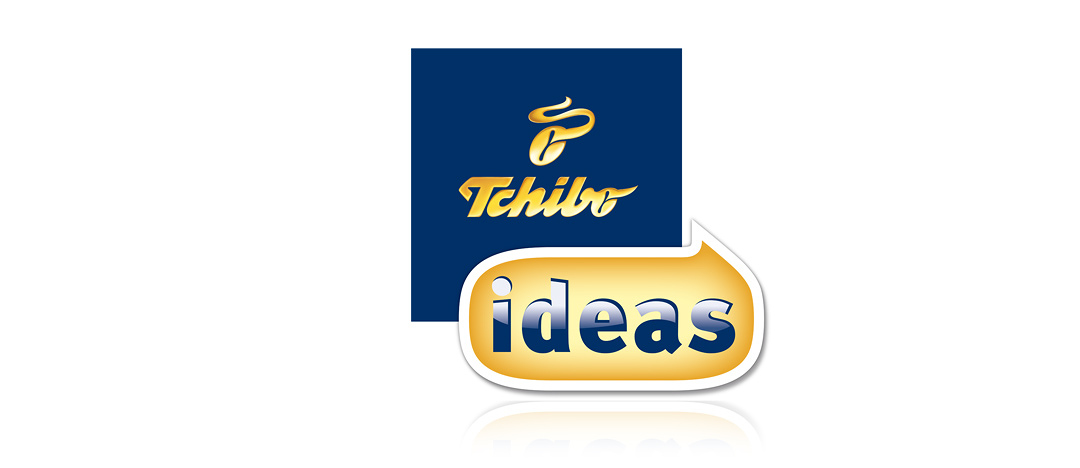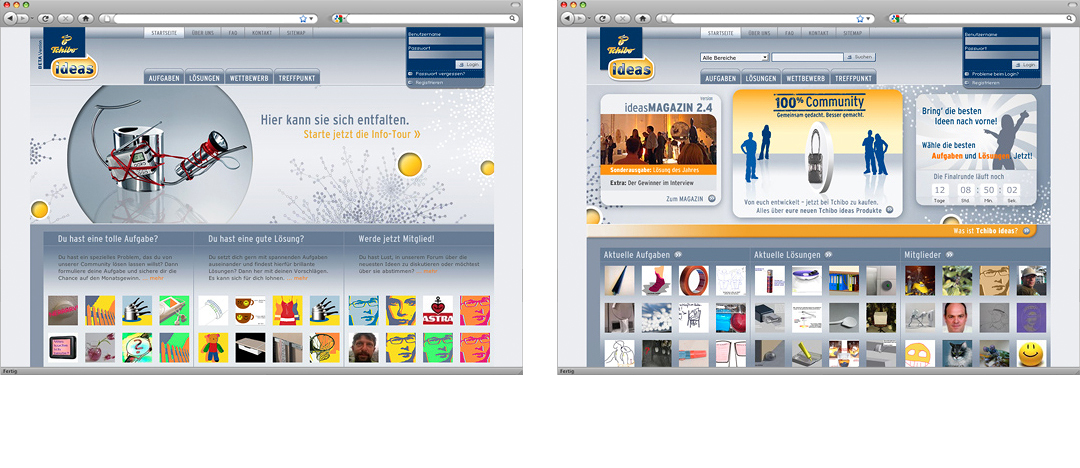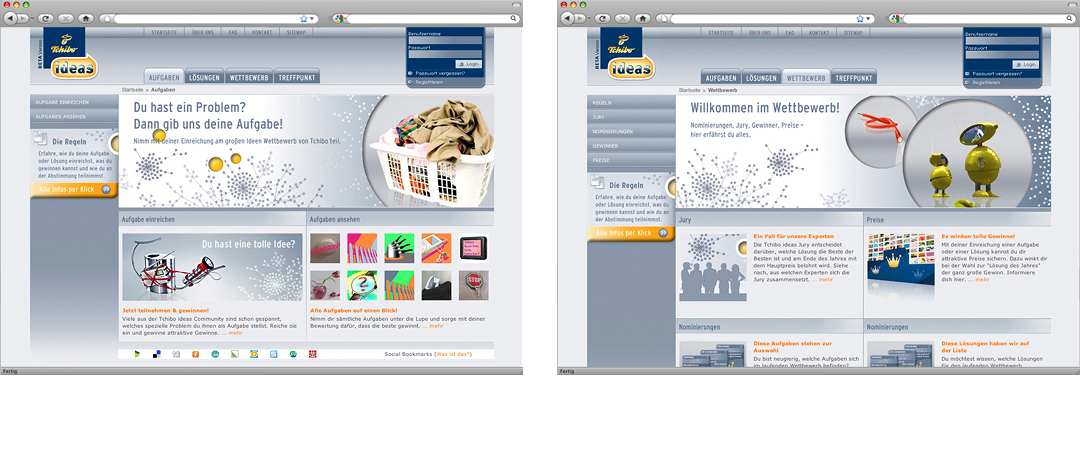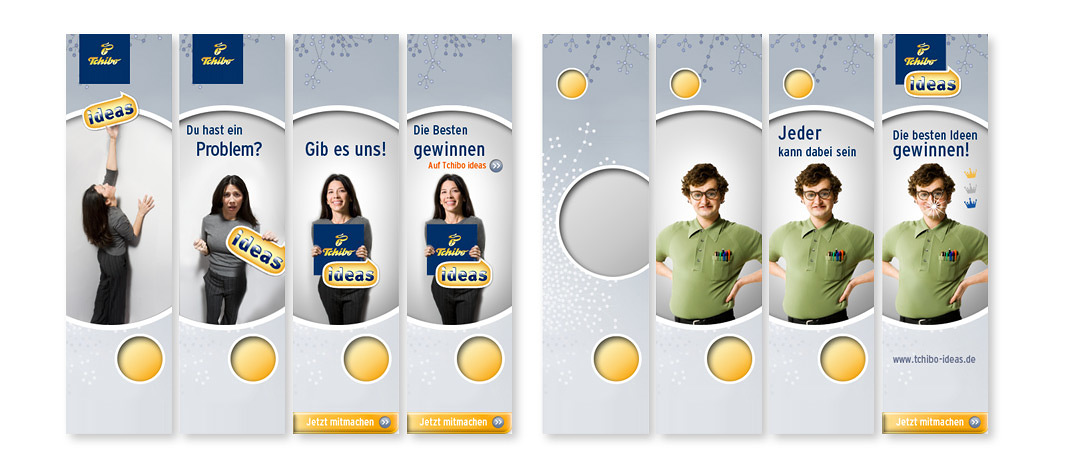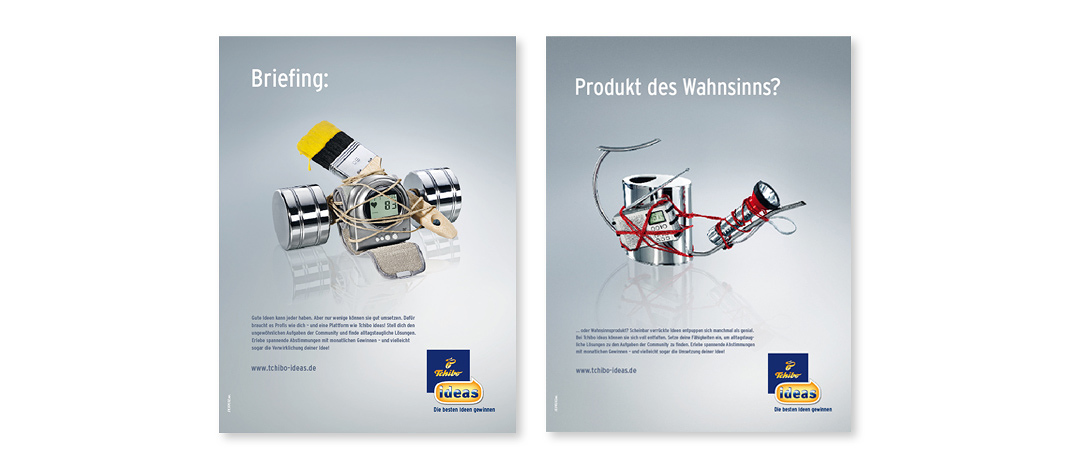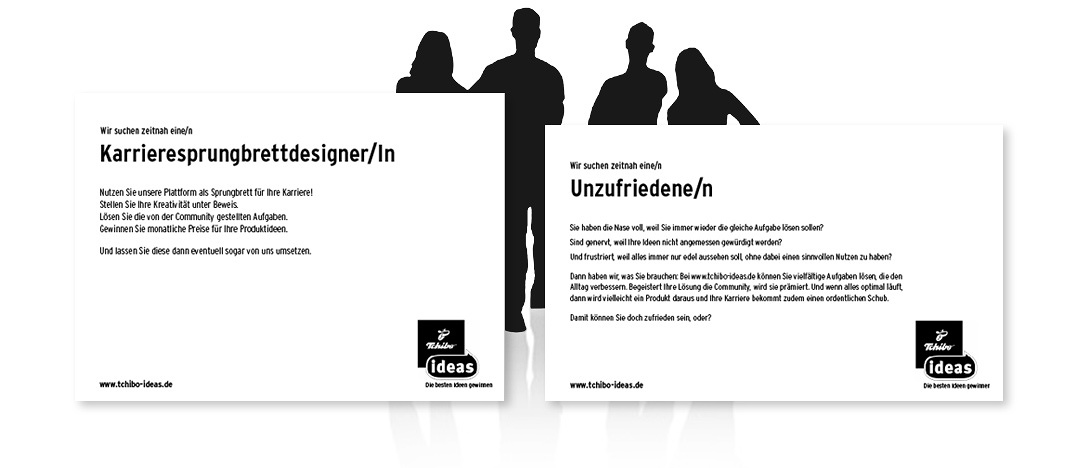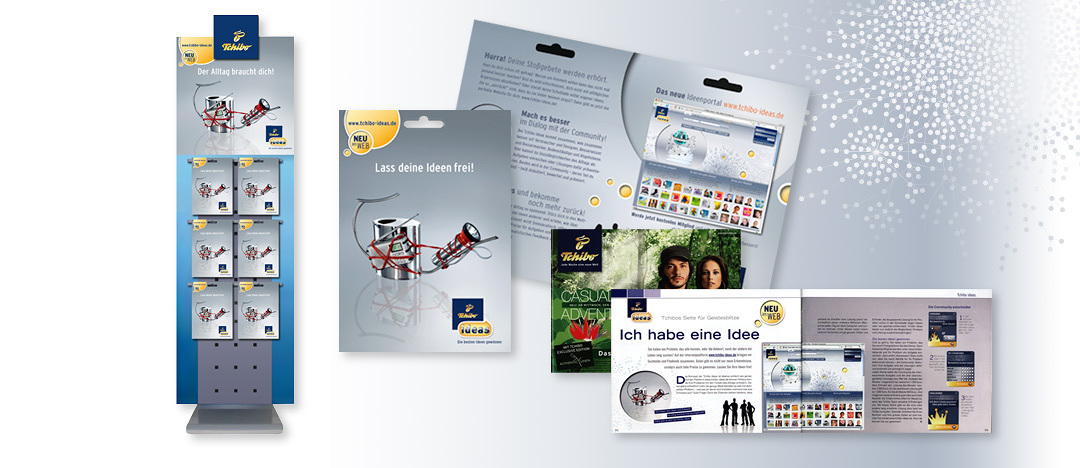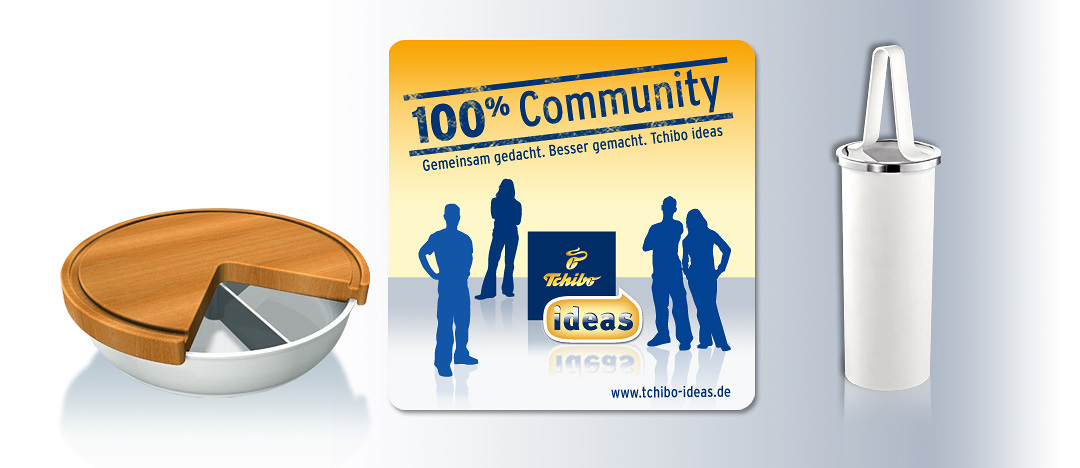 Tchibo / Tchibo ideas
Crowd-sourcing campaign
Task
.PEPPERZAK. was requested by Tchibo GmbH to develop a community platform, on which consumers, designers and inventors could present their Ideas, put them on debate and let them evaluate by the community. The website was supposed to serve as an information and communication platform and as a bridge between consumers and designers with unconventional ideas or visions. At the same time, it was important to offer enough incentives for the users to hand in their everyday problems and innovative solution proposals – and create something "new" together.
Solution
"Tchibo ideas – Die besten Ideen gewinnen" ("The best ideas will win"). After creating an appropriate name, claim and logo for the idea platform, .PEPPERZAK. went on with the comprehensive creative concept, the information architecture and design of the website and also provided the text for the Web 2.0-based community portal. While a "tasks" area invites people to present challenges from different fields of everyday life that need to be solved, designer and inventors can feel free to show their ideas in the "solutions" area. Apart from becoming "famous" with your own inventions and perhaps even realising them together with Tchibo, attractive prizes were used as well to make people participate. Another highlight: the communication within the community – in a members area established for that purpose or in the forum. Thus, the users receive feedback relating to their entries, can optimise them further and improve their chances of becoming winner of the month or year. An exciting, three-level voting process designed by .PEPPERZAK. is another ingredient of the contest. In it, the members can determine the best ideas of each respective month. Moreover, an info tour including sound was developed, which demonstrates in a film how to use the most important functions and content. Besides the trailer, which arouses interest on video portals, invites viewers to participate. If a member requests continuous information on the latest entries, nominations and winners, he will be enabled to receive them via RSS-Feed or a newsletter.
Extras
When the portal went live, it was also supported by .PEPPERZAK. with print ads and advertising materials for the POS. Thus, flyers and displays designed and produced by .PEPPERZAK. created awareness, for example at design academies and Tchibo branches and encourage bright minds to hand in their tasks or solutions.
Logo development
Category
Food & Beverages